Fine Watchmaking has long been an industry dominated by heritage; many of the top brands have been manufacturing on and off for 200 years or more, and have commandeered countless innovations throughout this time. In recent years, however, a group of independent newcomers have broken onto the scene with their own ideas. Whether it is in the way their watches tell the time (HYT), the way the dials are displayed (Ressence), or even how they advertise (H. Moser), these new brands are reinventing the industry. In no particular order, here are seven young brands that are disrupting the luxury watch business.
Ressence
Founder in 2010 of Ressence, Benoît Mintiens describes its watches as "built on the expertise of yesterday, crafted with today's technology, designed for tomorrow". Ressence's inimitable DNA lies in the continuous revolving movement of the dial (and its sub-dials), like moons orbiting a planet. It was also the first ever brand to use a unique oil-based filler for optimum legibility at any angle. Ressence constantly strives for innovation whilst creating sleek, beautiful timepieces.
HYT
HYT arrived on the Swiss watchmaking scene with a bang in 2012 when it released the H1, its debut design that went on to win three awards, including Best Innovative Watch at the Grand Prix d'Horlogerie de Genève. Since then, the brand has continued to develop its patented micro-fluidic module: a gravity-defying mechanism that tells the time by way of two bellows. As each one compresses or expands, it releases or receives one of two immiscible liquids, one coloured and one transparent. These correspond to elapsed or imminent time, respectively. HYT's breakout aesthetic is characteristic of what these newcomers are doing in an industry of heritage brands.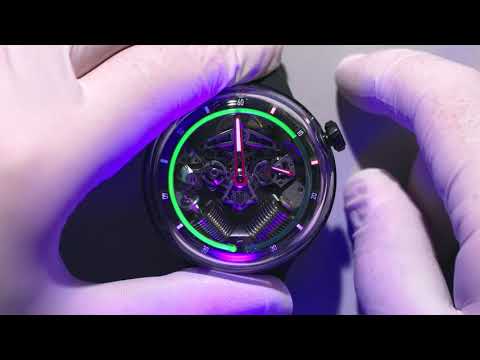 Baume
Richemont's new venture, and Baume & Mercier's sister brand, Baume was created with one consumer in mind: the millennial. The vegan-friendly brand is an advocate of sustainable consumption and favours natural materials, recycling and reuse. Baume's range of timepieces is almost completely customisable. From the movement to the dial, the hands and the strap, the user can choose among a huge variety of propositions, which means a single series can have 2,160 different appearances. Prices start at €490, making Baume's watches accessible to a demographic whose spending power doesn't stretch to heritage brands.
MB&F
The brand, founded in 2005 by Maximilian Büsser, released its first timepiece, Horological Machine No.1 (HM1), in 2007: a science-fiction-inspired mechanical marvel that features four mainspring barrels connected in both parallel and series, plus a tourbillon escapement. Since then, Büsser has continued to innovate with just about every timepiece. These include several performance art pieces, such as the Starfleet Machine, seen below.
H. Moser & Cie
Established in 1828 by Heinrich Moser, relaunched in 2012 under family-owned group MELB Holding, H. Moser & Cie. is a symbol of the contemporary independent watch scene rooted in traditional Haute Horology. Picking up more than its fair share of awards along the way, the brand has become famous for its clean and simple dials, and for the intricate mechanics beneath them – in particular the 'plug and play' escapement modules. It's also well-known for taking a dig at the industry in its communication.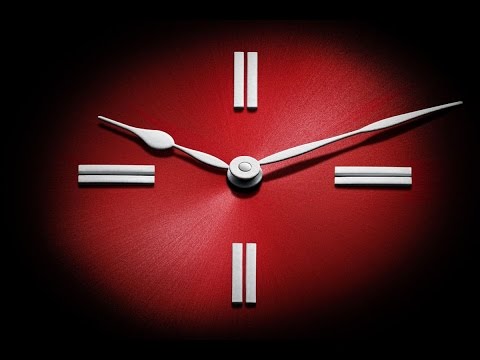 Urwerk
The avant-garde styling of Urwerk's watches was something previously unseen by the industry. Its first timepieces, the UR-101 and UR-102, featured wandering hours. The brand followed this with an in-house movement and a unique orbiting satellite display which debuted on the UR-103, whose design is optimized to make it easy to read the time while driving. The brand has since won a fistful of awards, including three at the Grand Prix d'Horlogerie de Genève: the Design Watch Prize for the UR-110 in 2011, and the Mechanical Exception and Innovation Prizes for the EMC in 2014.
Romain Gauthier
This independent watchmaker, who launched his brand in 2002, has slowly made waves in the industry whilst being consistently praised for his innovative engineering techniques. His first timepiece, the Prestige HM, debuted at Baselworld 2007 but it wasn't until 2013, and the release of the Logical One, that the brand really started to gain a following. Its first women's watch, the Insight Micro-Rotor Lady, was among the standouts at this year's SIHH, not least for its beautiful hand-finishing – a typical example of the work of this brand which matches style and substance with innovative mechanisms.